We work with EEBUS solutions that simply work.
We work with
EEBUS solutions
that simply work.
The KEO products and services make EEBUS ready to use.
We supply the right balance between standardized software stacks and very individual integration services, including a simulation environment for system validation. This helps our customers to avoid financial and technological risks while still getting exactly the solution they need.
Ready-made EEBUS software stacks for minimal time to market.
Companies that wish to connect their devices to external partners can use our preformed EEBUS software stacks on a licensing basis. We  provide an embedded connectivity framework based on EEBUS specifications for various needs:
C for RTOS
For devices where small memory footprint and cost-effectiveness are critical: Our embedded EEBUS stack is the smallest on the market.
Linux
Our stacks in C++ are applicable for a wide range of powerful IoT devices. Get performance and flexibility for your EEBUS implementation.
Java
Our Java stacks are the perfect fit for home and energy management gateways running multiple local applications. › Further information
Cloud
A cloud interface for Cloud-to-Cloud and Cloud-to-Device communication with EEBUS. To enable our customers energy management in the cloud.
Our customers decide for minimal time to market and maximal efficiency and reliability. The KEO stacks are proven in the mass market and fulfil the high demands of the energy sector in terms of system integration and BSI certified security. Therefore, they can be used for virtually every type of project – for connecting specific devices to a specific platform or for creating holistic connectivity solutions. The development process is accelerated, at the same time the correct functionality with external devices is ensured by validating the individual application in our EEBUS simulation environment.
Key for partnering: Interoperable Use Cases.
Any technical solution should reflect the underlying business model as closely as possible. The EEBUS standard aims to connect separated business and technology ecosystems by defining standardized application scenarios. These "Use Cases" describe information exchange between two or more devices in order to realize a specific goal.
Applying the EEBUS process enables the development of a seamless transition from business objectives to Use Cases and finally to the technical implementation. EEBUS can be classified according to the Smart Grid (SGAM) and Smart Home & Building (HBAM) Architecture Models. EEBUS conformance with the reference models enables a modular approach to interoperability and assures that changes on one architecture layer does not necessary require re-validation of the whole use case.
Consequently, also the KEO approach is modular and consistently based on Use Cases describing horizontal business co-operations. This helps your organization to implement new business models and value propositions.
The KEO SPINE Framework creates interfaces through all layers of interoperability.
The KEO SPINE Framework provides a single solution for various business models and their requirements. The modular structure of the Framework enables our customers to decide on which layer of interoperability they prefer to work:
The Use Case API enables an easy access to EEBUS Use Cases, without the necessity to acquire deep understanding of SPINE and the EEBUS specifications. The Use Case relevant parameters are brought to the interface to be connected with the customer process logic. The option to focus on the level of interoperable Use Cases is accelerating the access to EEBUS and provides the user the freedom to concentrate on core business processes.
The Framework API provides our customers a proven toolbox to access and use detailed EEBUS data models (SPINE). However, working directly on the information layer requires deep understanding of SPINE and the related specifications. To access other data models (e.g. Modbus, ZigBee or Homekit) can mappings be developed on the Framework API level.
The Transport API provides an interface for transporting content to various destinations. This can be done with the SPINE native TCP/IP protocol SHIP (Smart Home IP) or with other transport protocols as well (e.g. Thread or MQTT).
Key for professional engineering: System simulation with virtual EEBUS counterpart devices.
The KEO Playback Tool provides a simulation environment for testing your SPINE application with EEBUS counterpart devices, without the need to access the real physical devices. The fully customizable test scope enables running whole Use Cases as well as exploring system response to single datagrams.
Validating the interoperability with external devices using our EEBUS simulation environment saves both time and money during the development process. In addition, utilizing the simulation environment together with our comprehensive and constantly growing library of standardized EEBUS Use Cases enables you to proof future application scenarios, even if supporting devices are not yet on the market.
Customized integration services for your individual solution.
You can either decide for an internal implementation of our EEBUS software stacks or for a cooperative approach with our development team – from the requirements management to the final product testing. Our experts, together with yours, develop the best-possible integration of the KEO Framework into your device or platform and support you in realising the solution – also on your site.
Our tools allow you to determine the extent to which your internal development teams need the support of our experts:
1-day workshops or kick-off events enabling your team to work with EEBUS
Detailed documentation of the software
Application-programming interfaces (API) which are easy to apply
Several sample solutions as references
EEBUS counterpart device models for simulation
Cooperation with VDE for the easier certification of your solutions through an independent authority › Further information
Take the next steps forward.
Get a sample of the KEO stacks for testing.
Get your individual offer for licensing the KEO stacks.
Book a one-day workshop for your team.
For all technical inquiries:
Thomas Fischedick
Technical Director
T +49 221 99 58 9 – 321
fischedick@keo-connectivity.de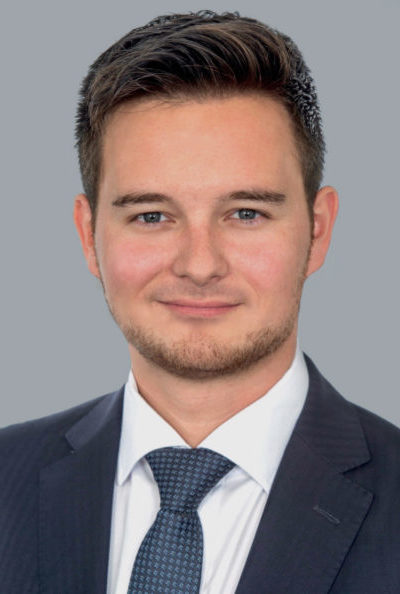 For all commercial and managerial inquiries:
Marc Eulen
Executive Manager & Partner
T +49 221 99 58 9 – 136
eulen@keo-connectivity.de