EEBUS
   empowers Connectivity.
KEO – Your Partner for EEBUS
KEO is market leader for connecting all kind of devices and appliances to energy management systems and the grid. Our solutions are based on EEBUS, as a global communication standard, and on various technologies.
Our EEBUS Stacks enable our customers to implement interfaces in all areas around buildings: From automotive and e-mobility applications to heating and ventilation systems, from smart metering to smart appliances, from battery- to photovoltaic inverters.
Providing engineering and integration services as well as test tools and environments, we support companies to develop interoperable products, with minimal time to market and maximum efficiency and reliability.
More than two decades of experience with devices.
KEO is a spin-off of the Kellendonk Group, which has developed and produced hardware and software for mass market devices for more than two decades – especially for heating, for white goods, for home and industry automation. This heritage is still characterising the thinking of our experts today. The development of high-quality devices for long-term use is in our DNA.
Peter Kellendonk
Managing Partner (PK) – Founder of KEO GmbH as a Spin-off of the Kellendonk Group, which has developed and produced hardware and software for mass market devices in the field of home and industry automation. Studied electrical engineering (Dipl. Ing. RWTH Aachen) with large experience in standardization and standards. As a founding- and board member of the EEBus Initiative e.V., he has accompanied the development of the standard since the very beginning. At KEO he manages all areas of innovation, business development and technology.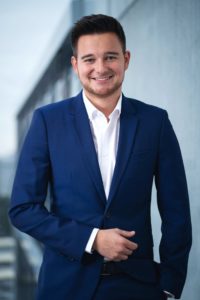 Marc Eulen
Managing Partner – Studied Master in Management (Msc.) at HHL Leipzig. After working several years at one of the leading German integrators of innovative security solutions (Freihoff-Group) he joined KEO in its very beginning. He manages the day-to-day business operations, sales, finance & accounting and HR aspects at KEO.
EEBUS is our language and we bring it to you.
We rely on EEBUS as the best foundation for universal applicability. Our experts have pioneered the development of this leading global standard for energy in the Internet of Things. Even today, they are present in all committees of the EEBus Initiative and are actively involved in the development of the specifications and use cases.
› Further information about EEBUS.