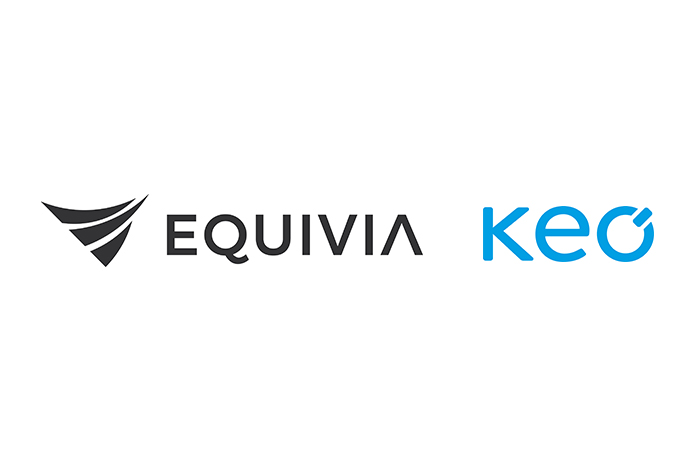 KEO and Equivia Partners agree on close cooperation
Experienced financial investor commits to KEO, the provider for standardized connectivity of devices in the context of energy
With an investment in the single-digit million Euro range, the Cologne-based investor Equivia Partners joins the market leader for EEBUS-based connectivity. KEO Software connects energy-relevant devices – such as charging stations for electric cars and heat pumps – with energy management systems and the smart grid using a broadly-accepted standard. Compliance with grid requirements, smart energy management and tariff-optimized operation of buildings are made possible. This prevents overloads of the power grid  and enables the use of devices in new energy related business models.
In addition to the investment Equivia brings their partner group with experienced entrepreneurs and investors from the IT arena as advisors and supporters to the table.
"With Equivia we have found the ideal partner to continue to grow nationally and internationally with our company and our great team. A financially strong investor with entrepreneurial roots gives us exactly the backing and drive we have been looking for" says Marc Eulen, Managing Partner at KEO.
Thomas Strohe, Partner at Equivia, added: "Our investment in KEO brings the company another big step towards professional market expansion and growth."
"KEO sits at the intersection of the three strong trends energy transition, artificial intelligence and data sovereignty. Together with the KEO team, we can leverage this potential in an entrepreneurial way," says Dr. Andreas Palm, Partner at Equivia, looking forward to the collaboration.
KEO started with a sustainable background in the development of hardware and software for international mass market devices. Today, all KEO solutions are based on software and the global communication standard for energy in the Internet of Things: EEBUS.
EEBUS enables manufacturer-independent and interoperable connectivity for use cases in which devices require or produce a lot of electricity: The (power) grid integration of e-mobility, the electrical heat transition and the smart use of renewable energies are the main focus.
With its universal connectivity solutions and test and development tools, KEO serves a broad and very successful customer portfolio: International industry leaders and innovation drivers from the e-mobility, building automation, heating and solar industries, as well as the world of power grids rely on KEO solutions to integrate into energy networks.
Equivia Partners is an association of successful entrepreneurs and investors with over 20 years of successful history. The common passion to make companies successful and to share experience and knowledge is at the core of the investments from the areas of technology and growth companies. The partnership provides their portfolio companies access to bundled know-how, operational manpower and financially strong investors.
Author: Marc Eulen