EEBUS makes a new power flow.
Connectivity and the exchange of data are key for tomorrow.
The future will require more than singular innovative devices. More than one or two companies. It will take a new power. The power of connectivity!
This power drives the creation of new business models, markets and partnerships. Moreover, it enables a more efficient use of energy and resources.
KEO helps you to release this power. With EEBUS, we make your devices and appliances truly connective – and your company part of the global energy revolution.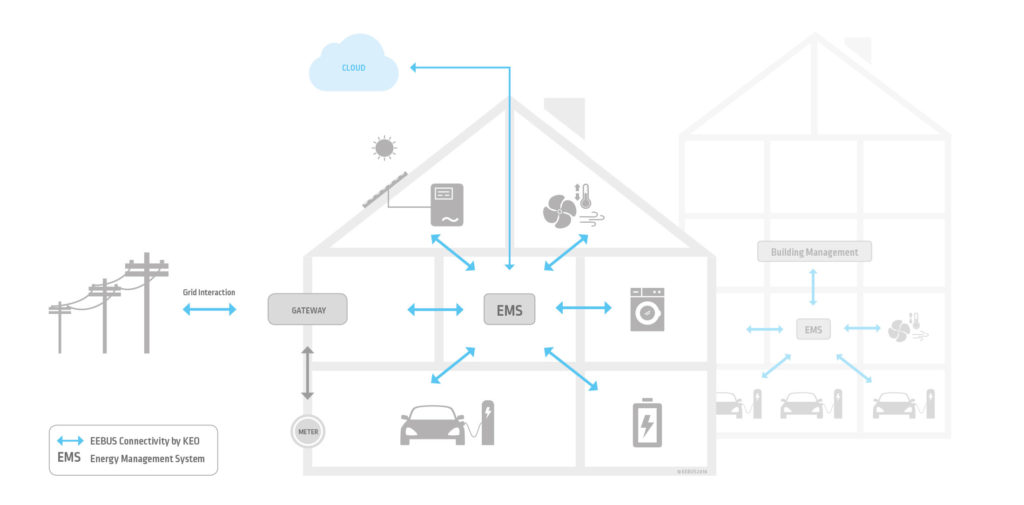 We are the leading EEBUS integrator. With our KEO Software Stacks we offer the most performant and safest solution to connect devices in the power grid.
Together with our customers, we contribute to establishing an ecologically and economically meaningful energy supply and to maintaining our planet as a place worth living in.