KEO – Your partner for connectivity in energy management
Our software stack enables you to implement interfaces in devices involved in energy management and in control systems that manage them. This allows you to implement a wide range of applications: ensure the grid operator's performance specifications are met, optimize a building's energy consumption, and more.
Our development and engineering services in combination with our test and simulation tools help companies develop interoperable EEBUS products while minimizing time to market and maximizing efficiency and reliability.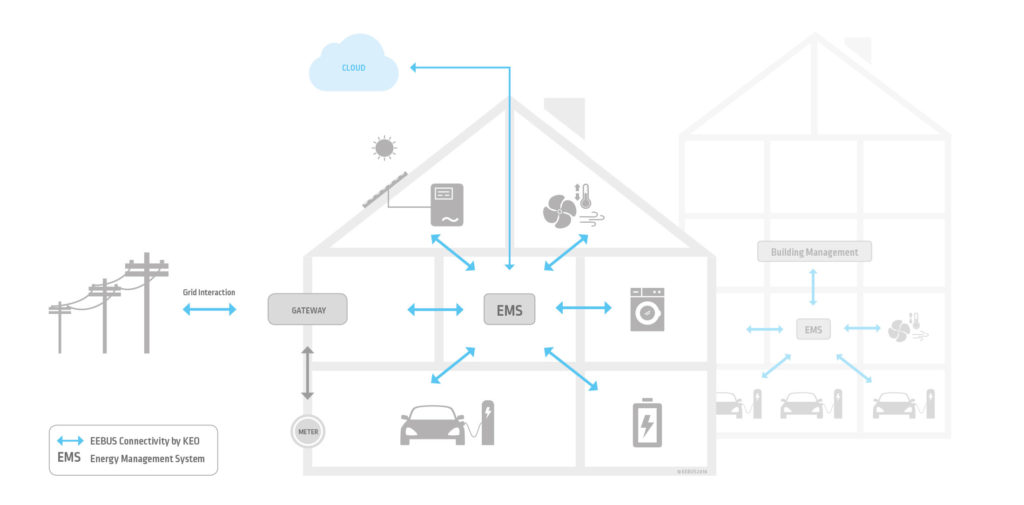 With over two decades of experience in device development, and an active role in the EEBUS consortium, we are market leader for the energy industry when it comes to interoperable connectivity for controllable systems in energy management.
With our customers, we drive the development of ecologically and economically sensible energy supply systems, and thus the preservation of our planet as a place worth living in!